PROFESSIONAL COLOURING FOR SILKY HAIR WITH LUMINOUS TONES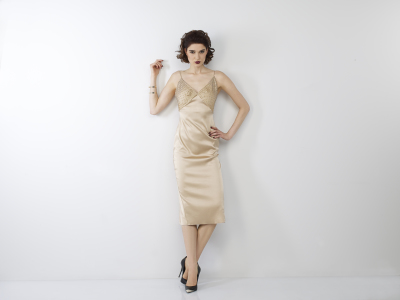 PEPRMANENT HAIRCOLOR
An exclusive low-ammonia formula with Hydrolyzed Silk and micro pigments that penetrat easily inside the hair, giving the colour long-lasting intensity and luminosity

100% coverage whiteégrey hair.

More than 90 beautiful shades.

Mixing ration 1:1.5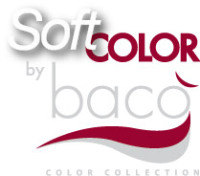 THE GENTLENESS OF AMMONIA-FREE COLORING

After intense research and with the use of the finest ingredients Kaaral realize a dream of creating the highest performing semi-permanent hair color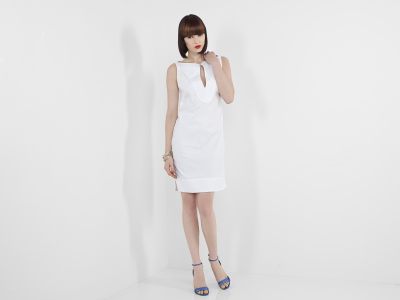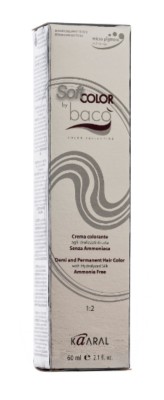 PEPRMANENT HAIRCOLOR
An exclusive low-ammonia formula with Hydrolyzed Silk and micro pigments that penetrat easily inside the hair, giving the colour long-lasting intensity and luminosity

100% coverage whiteégrey hair.

More than 90 beautiful shades.

Mixing ration 1:1.5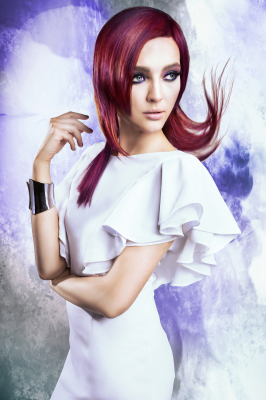 BACO' SILKERA PERMANENT HAIRCOLOR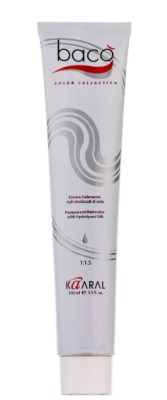 An exclusive composition with twice the Hydrolyzed Silk for doublee the softness and luminosity that surpasses every age. Enriched with Keratin it penetrates the hair reinforcing it from inside. Ating as a filler it restores the dehydrated and weak areas of the hair. 

100% coverage whiteégrey hair.

7 anti aging shades.

Mixing ration 1:1.5

LIGHT ACTIVATOR

for unsurpassed shine and softness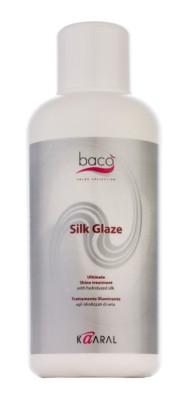 BACO' SILK GLAZE
Illuminating and hydrating treatment with Hydrolyzed Silk, perfecct for all types of hair. The speccial formula with Pro Vitamin B5, Vitamin C and Ale Vera, enriched with Rice Proteins, has been developed to provide natural and coloured hair with extreme softness and shine. Extraordinary results in 10-20 minutes. It leaves hair incredibly healthy with an unsurpassable brilliance.
BLONDE BELLISSIMA COLLECTION

The Gentlest of Lighteners

Superior products for every lightening need that protect and nourish the hair.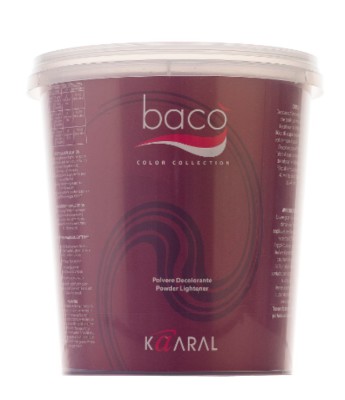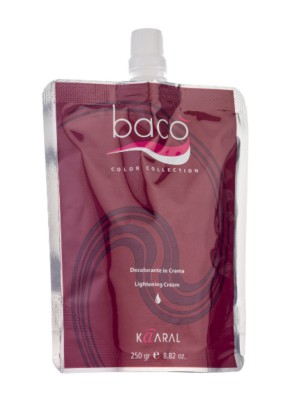 POWDER LIGHTENER
LIGHTENING CREAM
An innovative de-dusted bleaching poder that can be used for all techniques to create perfect lightening from full head to partial lightening techniques. Perfect for all types of hair without damaging it. Low ammonia content, Anti-yellowing, non-swelling
Lightens up to 8 levels
A perfect formula for all lightening techniques and needs. Hydrolyzed Silk protect and hydrate hair during the delicate lighteing process.
Lightens up to 7 levels
COLOR COLLECTION TOOLS

The perfect colouring service for your salon.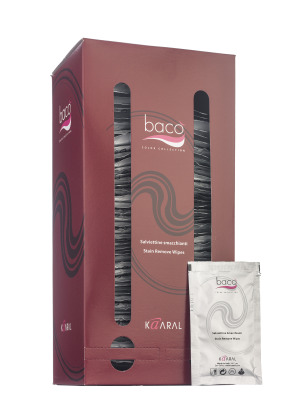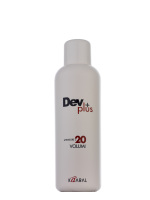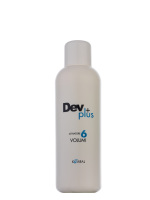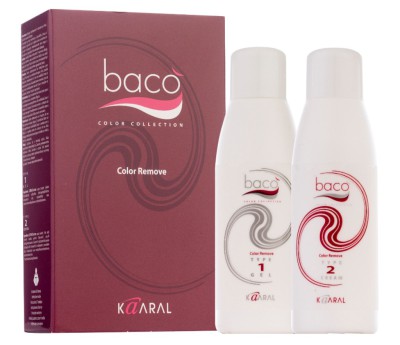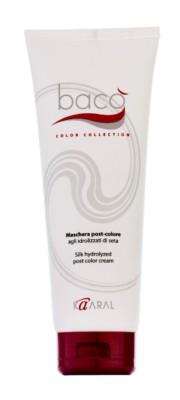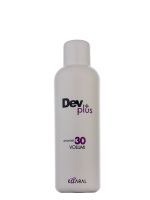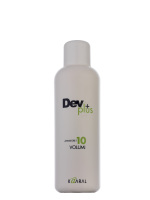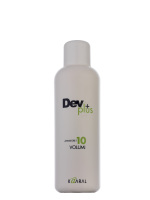 COLOR REMOVE
DEV PLUS
BARRIER CREAM
STAIN REMOVER WIPES
with Coconut Oil, Aloee Vera and Provitamin B5
Gentle and Soothing Formula
The special synergy of the two products Type 1 in gel and Type 2 in cream, with a base of precious Hydrolyzed Silk, acts exclusively on cosmetic oxidantion colour pigments deposited during previous colourings. It makes it possible to totally or partially remove the colour without damaging the hair fibre while preparing it to receive the new pigment. Regenerated, nourished hair brought back to its natural colour
Creamy and compact formula to nourish and rptect skin from accidental contact with the colour, preventing staining. With a pleasant, odourless texture it is easily applied for total protection and maximum hydration
Specific for removing any colour stains caused during colouring. Its gentle formula hydrates during use and soothes any irritation
Complete range of oxygens in a creamy emulsion enriched with Coconut Oil, Aloe Vera and Provitamin B5.
The product line has 1 developer and 4 activators:

10vol - 20vol - 30vol - 40vol